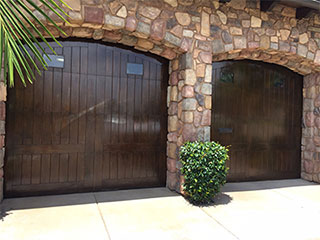 Wanting to use your garage door but being unable to do so can put a serious damper on your day before it even begins. That really speaks to how important it is that this system is able to work reliable day in and day out. When it malfunctions, it feels like somebody just threw a real wrench in the works, and if it happens in the morning, it can really make your day get off to a bad start. You'd be glad to hear, though, that finding help when faced with such a scenario is very easy. Our professional technicians are at your service and will be happy to offer you our same day emergency repair services.
The Door Won't Close
This type of issue is often the result of misaligned safety sensors, or some problem with the track. The rollers are what helps the panels move through the track, and if they're unable to do so smoothly, the door may reverse as a result. Misaligned sensors can be mistakenly detecting an obstacle, and forcing the door to open back up when you try to close it. Whatever the case, count on us to find the problem quickly and to apply the most effective solution.
My Spring Just Broke
Oh no, you may be thinking, my door just slammed shut and I can't get it to open no matter how hard I try. This is – more often than not – because of a broken spring. Dealing with such a component can be very dangerous, so you should always leave it up to professionals. Broken spring replacement isn't something for the DIY enthuses to handle, as without the proper tools and experience, one could get seriously hurt.
A Solution To Every Problem
Whether your electric opener is acting up and needs to have a motor gear or even the entire logic board replaced, or you need to have one or more of the panels repaired, count on our team for help. There's no issue our team here at Gate Repair Ramona can't expertly handle. Call us today.